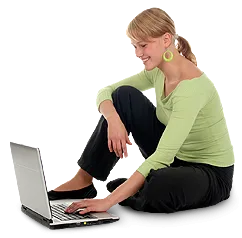 The following resources have been assembled to provide you with more wellness care information available on the internet and references to local health providers.
Chiropractic Directory
Chiropractic Organizations
www.AmerChiro.org
www.Chiro.org
www.Chiropractic.org
www.ChiropracticIsSafe.org
www.ChiropracticResearchReview.com
Acupuncture
Dentist
Exercise and Fitness
www.lifetime.life/life...
www.thestretchlady.com
www.eldergym
Homeopath
Life Coach
www.FindACoach.com
www.TheIACC.com
www.CoachFederation.org
Massage Therapy
Naturopath
Nutrition
www.colleenpatrickgoudreau.com-eating vegan
www.FoodRevolution.org
www.prolonfmd.com
www.WestonAPrice.org
www.WHFoods.org
www.WholeHealthMD.com
Pilates
www.pilates.com
www.thepilatescenter.com
www.pilates-studio.com
www.powerpilates.com
Posture Clothing
www.alignmed.com?afmc=gall13 (Use code gall13 for a 10% discount)
Thought and Meditation

www.Chopra.com
www.DrWayneDyer.com
www.KenWilber.com
www.TM.org
Wellness Coaching
www.DiscoverWellnessCoaching.com
Wellness for Kids
Yoga
www.sacredspaceonline.com
www.yogajournal.com
---
Gallagher Chiropractic and Wellness Center Services
The services we offer to treat the majority of conditions are as follows:
---
Contact Gallagher Chiropractic and Wellness Center in Charlotte Today!
Visit our Charlotte office for a chiropractic and wellness care examination. Let Dr. Richard Gallagher and the team provide you with insight into the services we can offer to help you turn the corner and begin to feel better again. You can depend on us for all of your care needs. Call (704) 542-6500 for an appointment.
Gallagher Chiropractic and Wellness Center is located 7810 Ballantyne Commons Pkwy, #101 Charlotte, NC 28277.