Your chiropractor can often relieve your headache or migraine pain?
Chronic migraines and headaches interfere with your normal activities. When you want headache relief, we offer gentle
neck and spinal adjustments
that reduce pressure from tense muscles and encourage natural healing.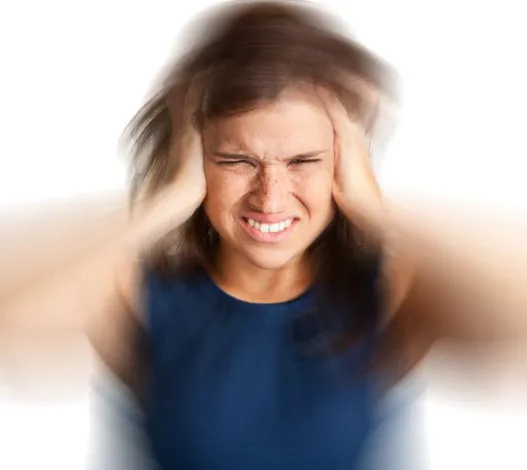 Additionally, Low Level Laser and Cold Laser Therapy (LLLT) can be used to treat temporomandibular joint disorders (TMJ), sinus headaches, cluster headaches, tension headaches, migraines, and cervicogenic headaches. It does this by increasing local microcirculation, increasing the levels of serotonin in the blood (the body's natural feel good chemical), releasing endogenous opioids (the body's innate pain relieving system), and altering cholinesterase levels (the enzymes needed for proper functioning of the nervous system).
One
study
found that
LLLT
increases serotonin and blood flow in patients with TMJ syndrome. All patients reported pain relief, the average pain score decreasing from a 9.1 to a 3.3 (on a scale of 1-10, 10 being the most painful). The serotonin levels of the patients were found to be elevated even three days after each laser therapy treatment.
Another
study
concluded significant improvements in headache intensity, duration of attack, and median number of days of headache per month in 50 people with chronic tension headaches treated with
LLLT
. And lastly, another
study
showed a 39% improvement in patients with chronic rhinosinusitis after two weeks of
LLLT
treatment, and a 46.34% improvement after four weeks!
Here at Gallagher Chiropractic and Wellness Center, we have made it a priority to continue to educate ourselves on the best techniques to relieve pain, even headache pain. Photohemotherapy is a simple process of getting more oxygen to the brain. This simple
LLLT
procedure has been know to relieve just 5 minutes.
---
Address Your Headache Pain Today
The staff at Gallagher Chiropractic and Wellness Center is dedicated to helping patients reduce their pain and address the underlying cause of discomfort. Contact Gallagher Chiropractic and Wellness Center specialists at (704) 542-6500 to schedule your initial consultation and create an individualized treatment program to manage your headache pain today.
Gallagher Chiropractic and Wellness Center is located at 7810 Ballantyne Commons Pkwy #101, Charlotte, NC 28277.
---