ConDiTions treated at Gallagher Chiropractic and Wellness Center
Chiropractic Care isn't Just About Your Spine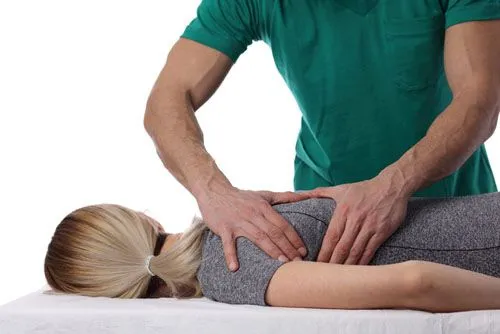 Your Charlotte area Chiropractor, Dr. Richard Gallagher at Gallagher Chiropractic and Wellness Center, helps with a holistic approach to wellness. It's not just all about your spine and your nervous system health.

Healing after an accident, addressing a problem with your health, or simply wanting to live livelier and longer, requires the right tools. At Gallagher Chiropractic and Wellness Center in Charlotte NC, we offer treatments to help with your physical health, wellness and longevity. We treat a variety of conditions through natural and holistic strategies to help you enjoy life to the fullest.
We understand that you want a pain-free lifestyle and one that is not reliant on pain medications. Our comfortable office and state-of-the-art equipment help to make that possible. We offer a wide range of services to meet just about any need. To give you the best level of care, we offer customized treatment plans that address each one of your specific needs with a focus on whole-body wellness. Even if your specific need is to lessen the effects of aging.
We help with a myriad of conditions that are designed to relieve pain and assist with healing and recovery. If you're looking for an alternative to traditional medicine, to avoid surgery, or alternatives to improve your comfort as you age, it's likely that Gallagher Chiropractic and Wellness Center has a program or therapy for just you.
Conditions Treated at Gallagher Chiropractic and Wellness Center
---
Let the Healing Begin
Healing starts with identifying your specific needs. To learn more about conditions we treat or to set up an appointment with a chiropractor, call (704) 542-6500 today. Current patients can CLICK HERE to schedule your appointment online. New patients can schedule HERE.

Gallagher Chiropractic and Wellness Center is located 7810 Ballantyne Commons Pkwy, #101 Charlotte, NC 28277.
---